Who are we
For the last seven years the Belgrade-based company "MT Komex" gradually amplified and changed its core business, so employees of our company had the opportunity to enrich their long and extensive experience in the field of mechanical engineering and welding with the new knowledge, having participated in numerous projects of construction of small hydropower plants, gas and solar power plants.
Catching up with the global trends in the field of e-mobility, our management decided two years ago to make another change and focus on the development of the use of electric cars chargers as well as to support the introduction of electric vehicles in transport.
Thanks to the introduction of this business segment on the domestic market, our engineers and technicians have passed through the training and today they can install chargers in homes and commercial buildings as well as in larger facilities with more demanding infrastructure.
What we can offer you
In order to promote chargers for electric vehicles, we have developed this unique web platform where you will find all information on charging methods, electric cars, offer on market, quality and autonomy of individual models.
There is also an online store where you can buy chargers and accessories for charging of electric cars.
Also, on our platform you can easily submit requests for projects, and our trained technicians and engineers will evaluate and set forth the project plan based on information you sent.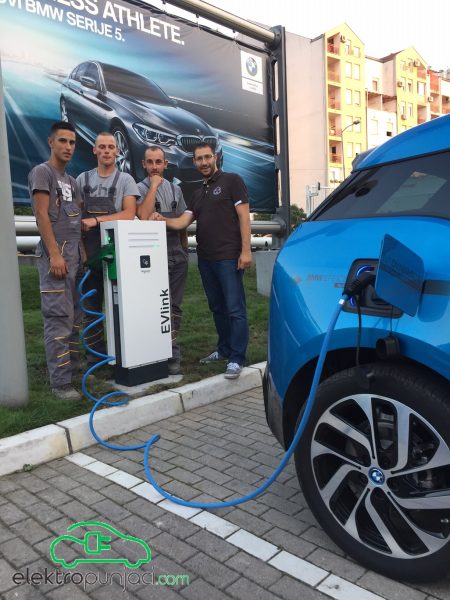 [mc_team_member name="Miloš Kostić" designation="CEO" profile_pic="607″][mc_team_member name="Nenad Vasić" designation="Charger installation team leader " profile_pic="607″][mc_team_member name="Nikola Petković" designation="Support engineer"]
[mc_service_icon title="Certificate" description="We are an authorized partner of ABB, the manufacturer of electric vehicle chargers, in the sectors of sale, equipment choice, installation, setting in operation and support." icon_class="fa-hand-o-right"]
[mc_service_icon title="Certificate" description="We are an official System integrator for Schneider Electric company, specialized in sale, installation and maintenance of electric vehicle chargers." icon_class="fa-hand-o-right"]
How can you benefit from our experience in solar power plants?
Recently, we installed a Smart Wallbox charger powered by solar panels which we put on the roof at the parking lot of the Procredit bank commercial building at Milutin Milankovic street 17 in Novi Beograd. If you are thinking about economics and ecology, be sure that the combination of solar panels and chargers for electric vehicles is the best solution for the current and future needs of the owner of electric vehicles. Don't hesitate to send us your request with a description of the place where you would install the chargers on the email: elektropunjaci@mt-komex.co.rs and we will suggest the best possible solution.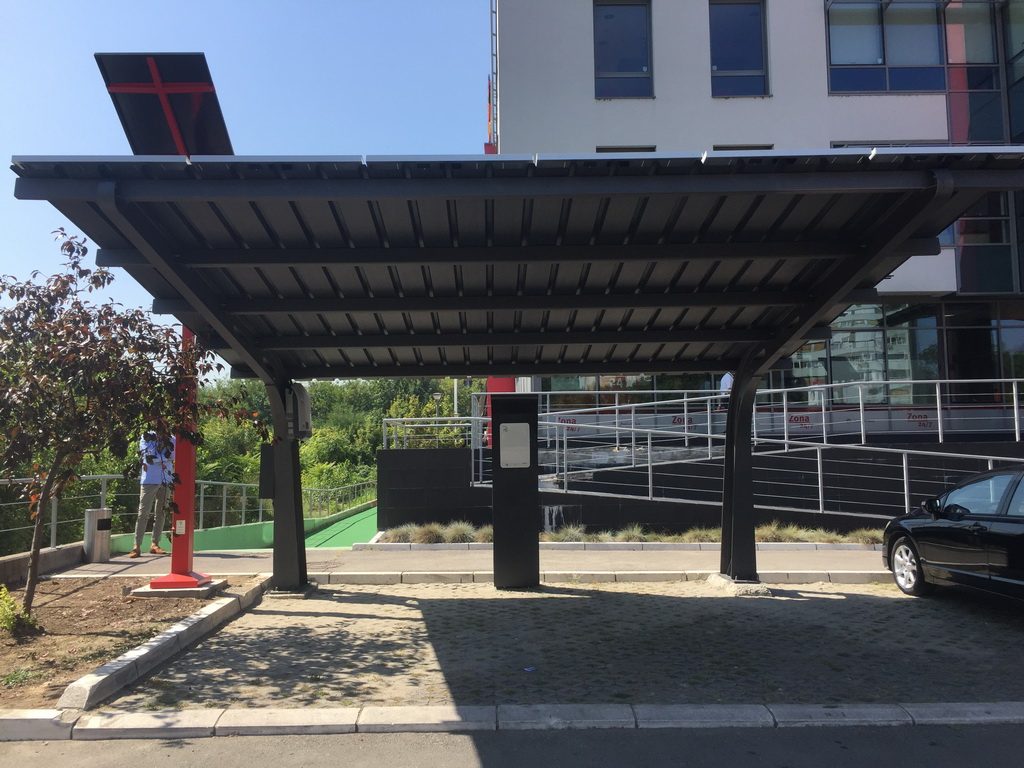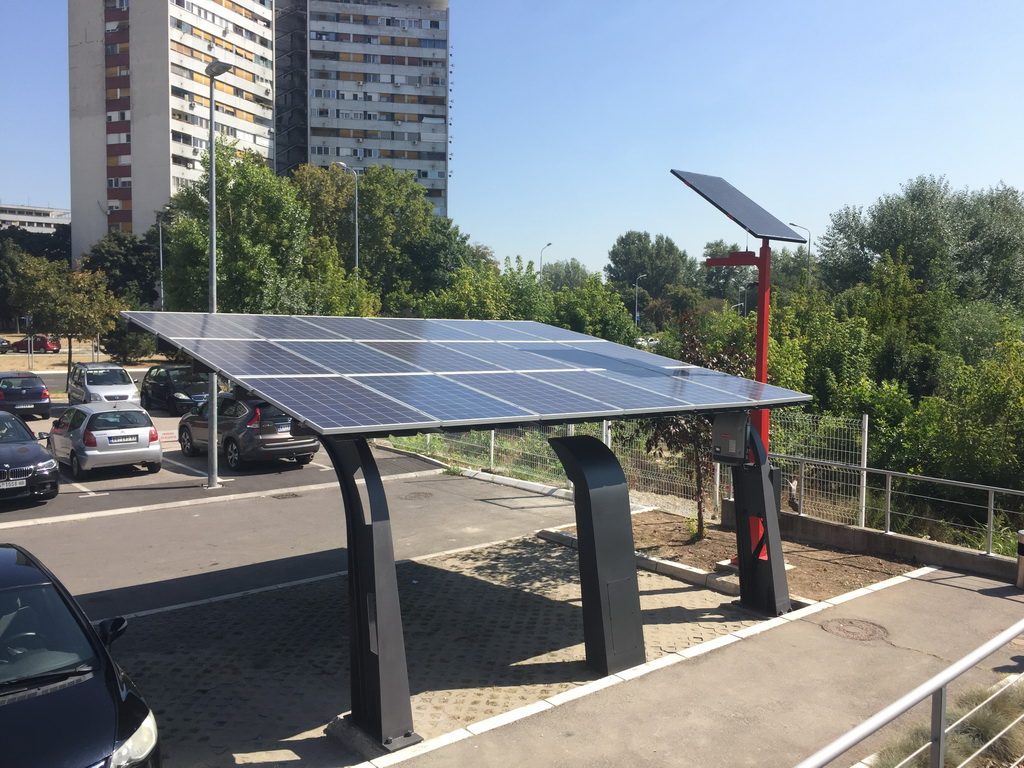 Why would you choose us
This web site gives you the opportunity to review chargers with different features, compare them and buy the one that best suits your needs. Thanks to our network of top charger manufacturers, engineers, maintenance team, support and network development technicians, you can safely step into the future of e-mobility.
[mc_service_icon title="Safe delivery" description="You can rely on our long lasting cooperation with the most renewable manufacturers of chargers such as ABB and Schneider Electric which ensures the safe and fast delivery." icon_class="fa-truck"]
[mc_service_icon title="24/7 Support" description="You can tap into the expert support of our engineers and technicians – from getting help in choosing and installing the chargers to maintenance of charging place." icon_class="fa-life-saver"]
[mc_service_icon title="Quality and reliability" description="All chargers in our offer are highly resistant to weather conditions and mechanical impact and are in compliance with strict industrial and protection standards.
" icon_class="fa-star"]